Member Spotlight - Northeast Texas Community College (NTCC)
Submitted by

admin

on Mon, 2018-02-05 15:16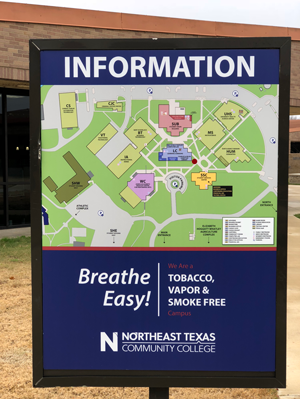 Northeast Texas Community College (NTCC), a 2-year public college, is located in Mount Pleasant, Texas and home to over 3,000 full and part-time students. Established in 1984, NTCC offers professional career training as well as degrees and certificates in a variety of fields.
The Charlie and Helen Hampton Library at NTCC has been an Amigos Library Services member since 1985. The library just finished a major renovation project that not only changed the look of the library itself, but also added mobile furniture, multi-purpose rooms, and a café which is bringing in over 400 students a day.
The library saves money by subscribing to the following services through Amigos: Infobase Learning-Films on Demand, Oxford-American National Biography, and SpringShare-LibGuides. Staff also attend Amigos online conferences for FREE as an added member benefit.
Did you know that NTCC and Texas A&M University-Texarkana have a partnership enabling NTCC students to obtain bachelor's degrees and teacher certification through Texas A&M, all while taking courses on the NTCC campus?
To learn more about NTCC's programs and library renovation, check out their website and Facebook page. Don't forget to watch our video interview with Library Director, Ron Bowden, to see the library renovation before and after!