Member Spotlight - Lindenwood University
Submitted by

admin

on Fri, 2018-02-23 14:46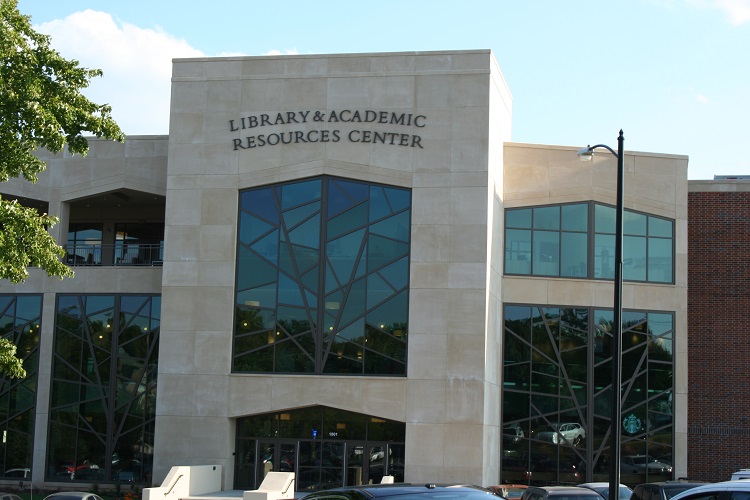 Lindenwood University, a 4-year private, not-for-profit institution with campuses in St. Charles, Missouri and Belleville, Illinois, was founded in 1827. Serving over 10,000 students a year, Lindenwood offers 131 degree programs and is known nationally and internationally for innovation, entrepreneurship, and extraordinary dedication to students.
Lindenwood's Library became an Amigos Library Services member with the 2012 Missouri Library Network Corporation (MLNC) merger. Their membership with MLNC dates back to 1983. Liz McDonald, the current Dean of Library Services, served on the MLNC Board from 2007-2012.
Library support and staff take advantage of FREE Amigos member benefits, such as participation in our online conferences and training workshops. The library saves money by subscribing to the following services through Amigos: LexisNexis-Academic, Oxford-Oxford English Dictionary, and SAGE's Premier Package.
The new Library & Academic Resources Center (LARC) built in 2017, provides a warm, state-of-the-art environment for scholarly pursuit. Students and faculty have access to over 80,000 books, 120,000 ebooks, and over 100 databases. They can also access services such as the Lindenwood IDEA studio, Tutoring Services, Media Center, a Starbucks coffee shop, Writing Center, and more, all within the same building on campus. The library also houses the Mary E. Ambler Archives which includes primary source material documenting the history of Lindenwood and the surrounding area.
Did you know that in addition to the Media Center, LARC contains a multimedia lab, audiovisual recording rooms, a theater, and a Game Center?
To learn more about Lindenwood University's Library and programs, check out their website or Facebook  and Twitter pages . Don't forget to watch our video interview with Dean of Library Services, Liz McDonald, to learn more about the library's transformation!