Member Spotlight - Pioneer Library System (PLS)
Submitted by

admin

on Tue, 2020-04-07 09:56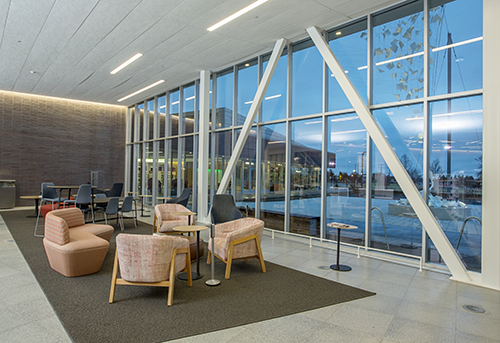 Headquartered in Norman, Oklahoma, the Pioneer Library System (PLS) serves Cleveland, McClain, and Pottawatomie counties through twelve branches in 10 communities as well as Information Stations in rural communities and is governed by a 13-member board of trustees. Materials owned by the library system are accessible to all who live, work, own property or attend school in the service area. Founded in 1958, PLS was the first public library system established in Oklahoma. In this Amigos Member Spotlight, Executive Director Lisa Wells shares history and current services the PLS provides.
Lisa shared that over the past two years, "We've worked on developing a customer service philosophy… We want to make sure that we're providing consistent customer service across our customer service area from library to library. And through that work, our customer service philosophy of providing a positive experience for everyone was developed … A brand we try to live by." She added that, "In 2015, we launched our mobile app… It allows us to provide that same customer experience to our digital users," and goes on to share how the process opened their eyes to some of the limitations the digital customers were experiencing and allowed them a way to better their library experience.
In addition to free downloaded resources tailored to fun and recreation, PLS also offers resources to aid in personal growth and development such as career online high school, research and homework help, home services, interlibrary loan, book discussion kits, business services, literacy, newsletters and more.
*At the time of this publishing, PLS – like many libraries – is temporarily closed until further notice to blunt the spread of COVID-19. Recognizing that the Library is a critical resource for their customers, PLS continues to take steps to support customers as much as possible during the temporary closure, including such as waived fines, extended due dates, and working to expand access to e-books and increase awareness of online resources.